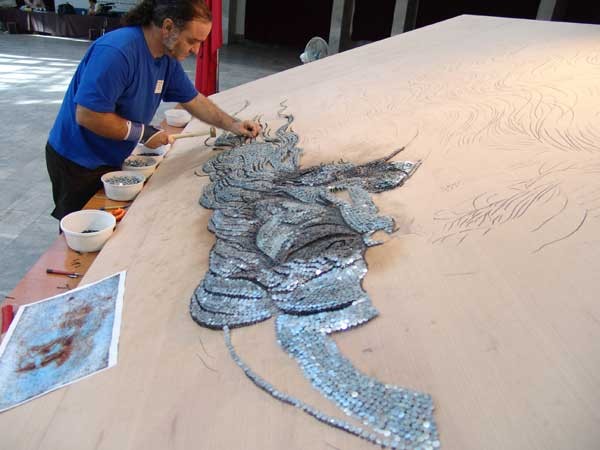 Hammer and Nails Art by Saimir Strati
Saimir Strati is an Albanian artist who is regarded as one of the world's most well known modern mosaic artists. He has used materials including nails, toothpicks, corks, sea glass, eggshells, compact discs, coffee beans, porcelain and mirror glass among other materials. He is also a painter.
In 2006, Strati began what has seemingly become an annual tradition of setting a Guinness World Record. Using industrial nails, the artist re-created the self portrait of Leonardo Da Vinci using nearly 400 kilos of nails over a 2x4m surface. The technique resembles digital photography, in that each nail represents a pixel. The record was confirmed in Tirana by Guinness World Records on September 4, 2006, as the World's Largest Nail Mosaic.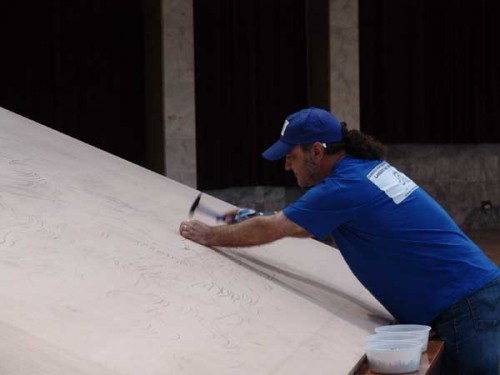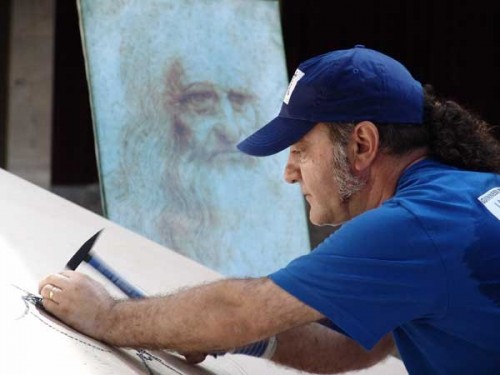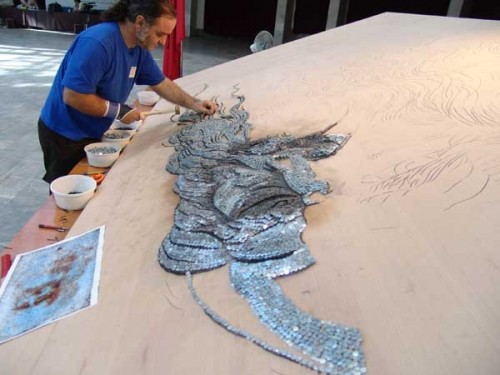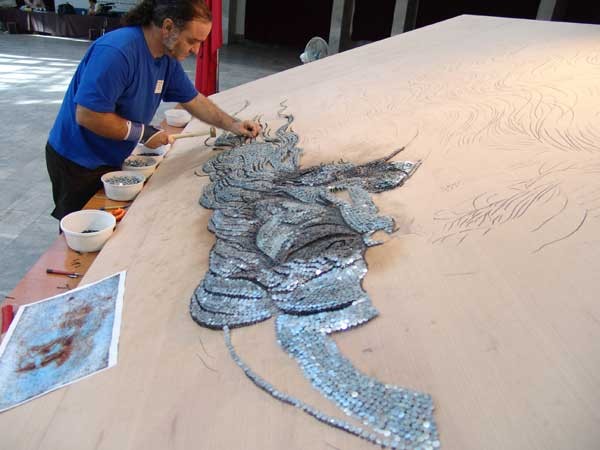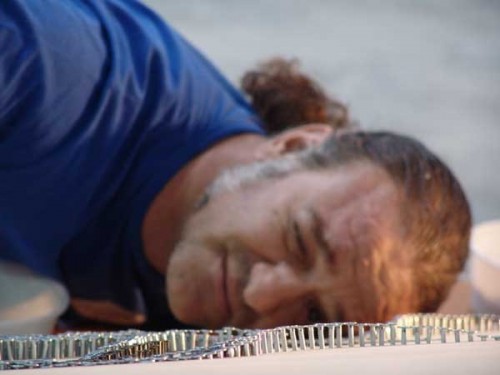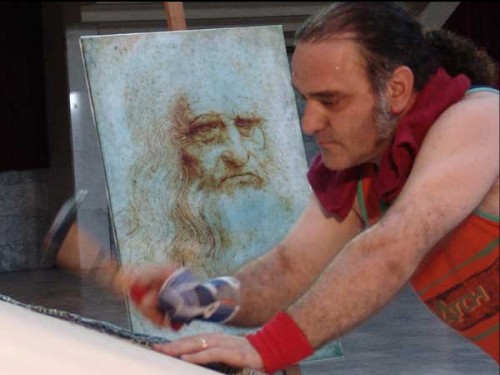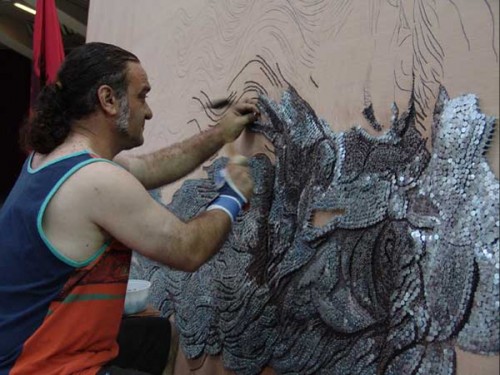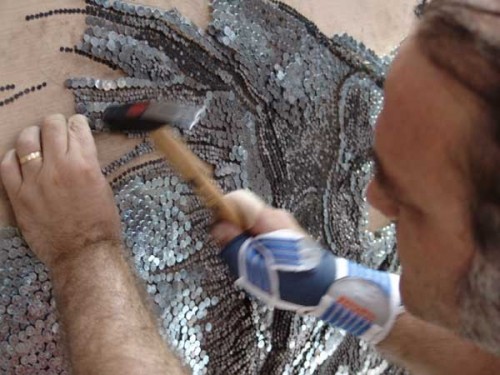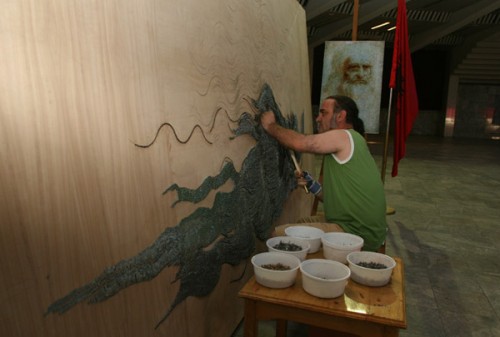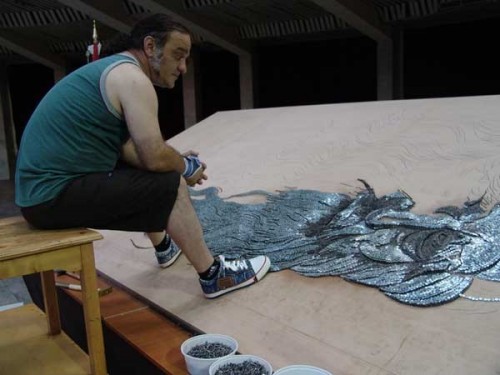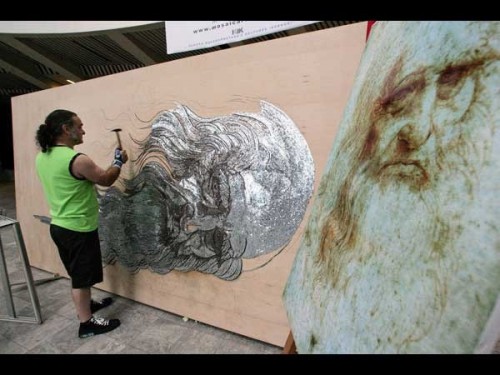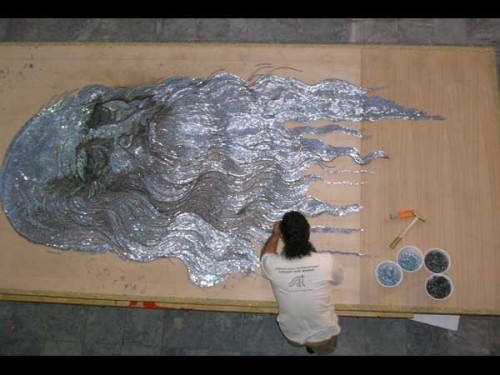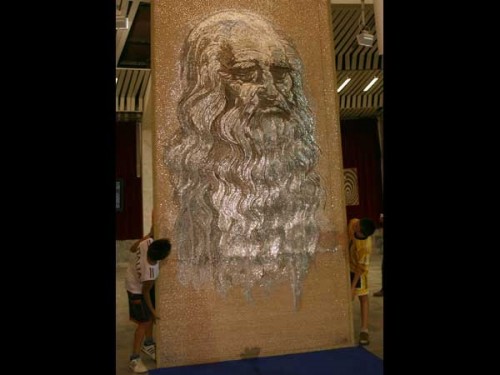 Via: Saimir Strati