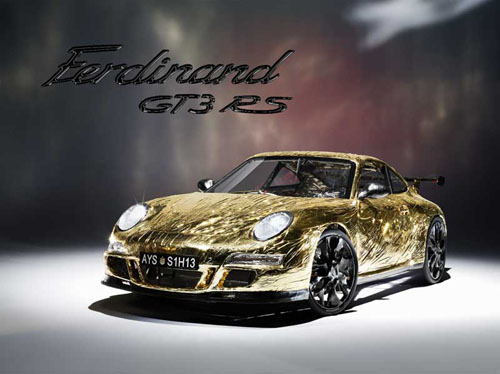 Homemade Bike Porsche – Ferdinand GT3 RS
The Ferdinand GT3 RS, a zero-emissions car named after the legendary Porsche founder. I'm not even sure we can call this thing a car, considering it doesn't even have an engine, but it's definitely an interesting concept. The Ferdinand GT3 RS weighs an astounding 99.63 kg (219.6 lbs), which is lighter than any other working car, but that means all the "unnecessary" components were left out. The body of this home-made sports car is made of plastic tubes, and the wheels are so slim they wouldn't even fit on a bicycle. The artist spent months of intensive work concentrating on forming and bracing the characteristic outlines with tubes held together with adhesive tape following self-made templates.
Ferdinand GT3 RS certainly doesn't drive very well on a rainy day, but it'll still get some ladies to turn their heads and check it out, mostly because they're easy to fool.