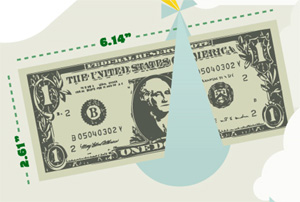 Life and Death of a One Dollar Bill (Infographic)
US currency bills are 2.61 inches wide and 6.14 inches long; they are .0043 inches thick and weigh 1 gram.
Bills are composed of 25% linen and 75% cotton; red and blue synthetic fibers are distributed throughout the paper.
Read more in interesting infographic below this post.