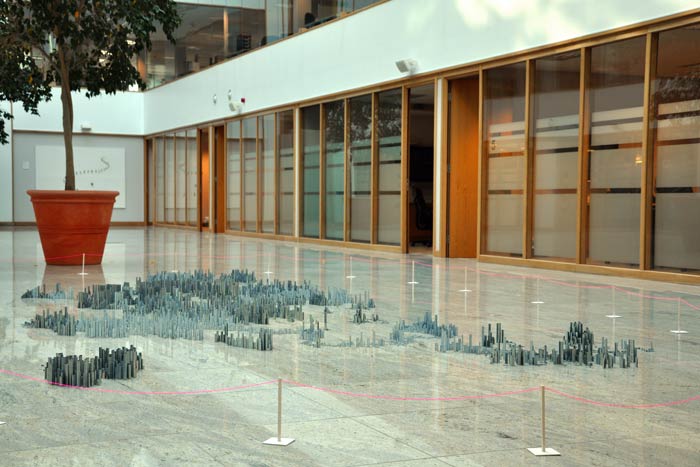 Model of Futuristic City Made of Stacked Staples
Peter Root made this amazing city model using a bunch of stacked staples. He decided to call it Ephemicropolis. As you can see, he needed a plenty of patience and time to create such magnificent model. There is a whole 'forest' of buildings and skyscrapers of different size. He made this model of city from about 100,000 staples on the surface of 18 square meters.

Stacks of staples were broken into varying sizes from full stacks about 12cm high down to single staples. These stacks were then stood up and arranged over a period of 40 hours.