On 25th June 2010 the largest GOLD coin in the world, a 2007 Canadian $1,000,000 Maple Leaf coin, has been sold at the largest auction house in continental Europe, the Dorotheum, for 4.05 million U.S. dollars.
The largest gold coin weighs 100 kg (220 lb 7 oz), measures 50 cm (19.6 in) in diameter, 3 cm (1.1 in) in thickness and is made from bullion with a purity of 99.999 per cent.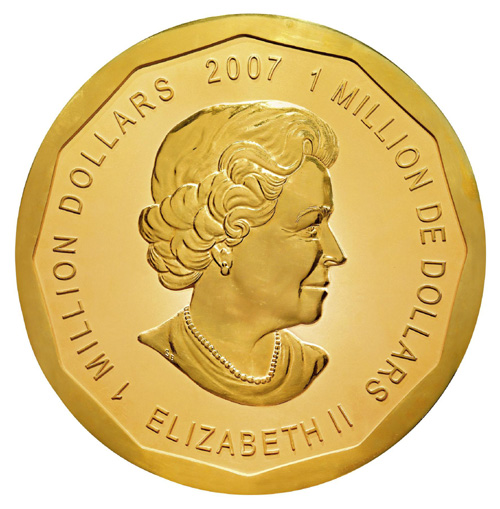 The legal-tender coin was introduced on 3 May 2007 by the Royal Canadian Mint with a face value of CAN$1 million (US$900,375; £451,585). The high price achieved by the largest gold coin in the world of 4.05 million U.S. dollars was largely influenced, as expected, by the currently very high price of gold.
The coin was purchased by ORO DIRECT, the largest precious metal trading company on the Spanish Peninsula.
Photocredit&Source Dorotheum Vienna
« What do dogs think about vuvuzela?
Vuvuzela is Doom's strongest weapon – video »