Top 10 Best Selling Cars in America
Cars sales in the United States don't look all that much different for 2009 than they have for the past few years in terms of which models are going out the showroom door in the greatest numbers. Sales are down across the board, but generally 2008 year's sales leaders are last year's sales leaders. Only the Ford Fusion is new to this list.

Here are Top 10 best-selling cars of 2009:
10. Dodge Ram
Base price: $22,420
Fuel economy: 14/20 mpg
Sales (in thousands): 177.3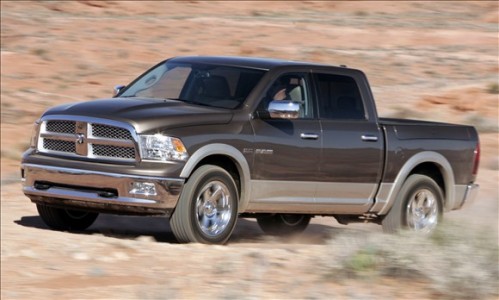 The first domestic model in the top 10 and the first pickup truck, Ram was primarily a work truck until its major redesign in 1994, which introduced the brawny exterior design still used today. A trio of cab configurations and a mix of V-6 and V-8 engines, trim levels and bed lengths contribute to Ram's popularity. The sales numbers also include the 2500 and 3500 heavy-duty versions.
9. Ford Fusion
Base price:20,420
Fuel economy: 22/31 mpg
Sales (in thousands): 180.7


Available in front-wheel and all-wheel drive, the Fusion comes in four trim levels. It gets almost a total redesign for 2010. Two engines and two transmissions provide its go. There is also a hybrid version that is EPA-rated at 41 mpg in the city.
8. Honda CR-V
Base price: $21,955
Fuel economy: 20/26 mpg
Sales (in thousands): 191.2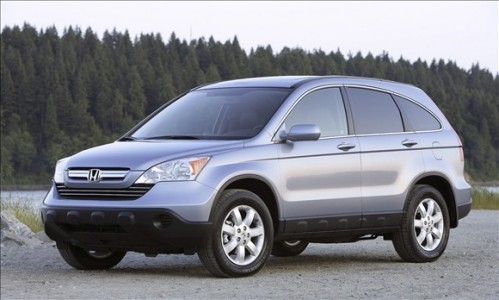 The CR-V assumed the role of Honda's entry-level SUV in America in early 1997, replacing the Isuzu-sourced Passport. Choosing among its three trim levels and either front-wheel or all-wheel drive are the consumer's toughest decisions. Only one engine and one transmission provide its get-up-and-go. A versatile crossover aimed at soccer moms, CR-V offers scads of utility and comfort.
7. Nissan Altima
Base price: $20,620
Fuel economy: 23/31 mpg
Sales (in thousands): 203.6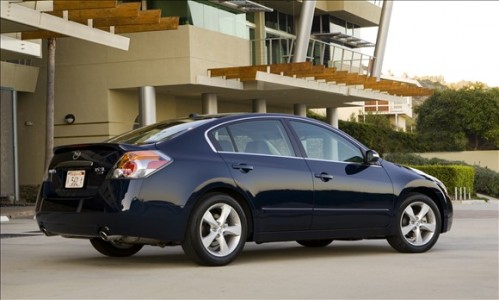 Introduced in the U.S. in 1993, the Altima replaced the Stanza in Nissan's lineup. As Nissan's bread-and-butter car, it is currently assembled in U.S. plants. Nissan offers the Altima as a coupe or sedan. The sedan has four trim levels and the coupe comes in two levels. A four-cylinder or V-6 engine powers this mid-size car using one of two transmissions.
6. Honda Civic
Base price: $16,215
Fuel economy: 25/36 mpg
Sales (in thousands): 259.8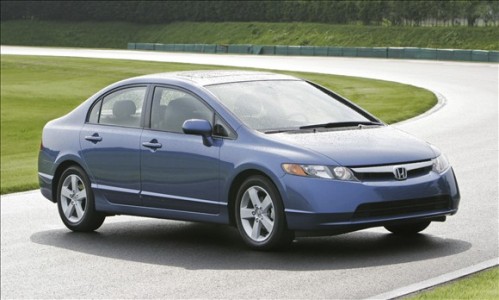 Honda's timing couldn't have been better when it introduced the 40-mpg Civic to America in 1973 as the first oil crisis was ramping up. It has been one of the top-selling models in the U.S. ever since. Two, four-cylinder engine choices, two body configurations, four transmissions, a hybrid version and several trim levels provide consumers with a wide spectrum of possibilities and prices.
5. Honda Accord
Base price: $21,615
Fuel economy: 21/30 mpg
Sales (in thousands): 290.1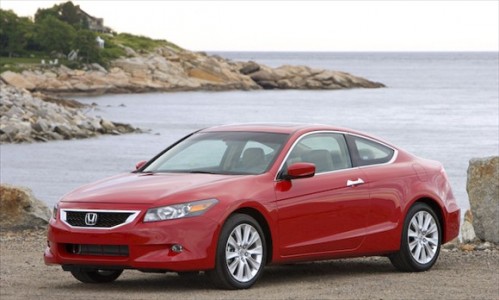 Honda sold fewer than 19,000 Accords in 1976, when it was first introduced at a price just under $4,000. It was the top-selling car for more than a decade spanning the 1980s and 1990s before Camry began dominating in 1997. It beat out Camry for No. 1 honors in 2001. In addition to a hybrid version, it comes in five trim levels with a choice of two engines.
4. Toyota Corolla
Base price: $16,100
Fuel economy: 27/35 mpg
Sales (in thousands): 296.9


With more than 30 million sold worldwide, Corolla is the most popular nameplate in history. It first went on sale in the U.S. in 1968. Today it's available in five trim levels with a choice of two, four-cylinder engines. Toyota lumps Matrix sales numbers into the Corolla total.
3. Chevrolet Silverado
Base price: $20,370
Fuel economy: 14/19 mpg
Sales (in thousands): 316.5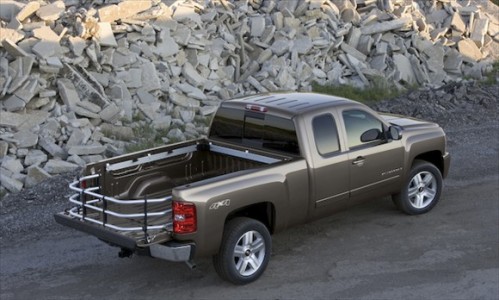 Despite consumer angst over the future of General Motors, Chevy's full-size pickup still performs well in the showroom, managing to nearly maintain its traditional second-place position on this list. Contributing to the total tally are the Silverado 1500, 1500 Hybrid, 2500HD and 3500HD.
2. Toyota Camry
Base price: $19,895
Fuel economy: 21/31 mpg
Sales (in thousands): 356.8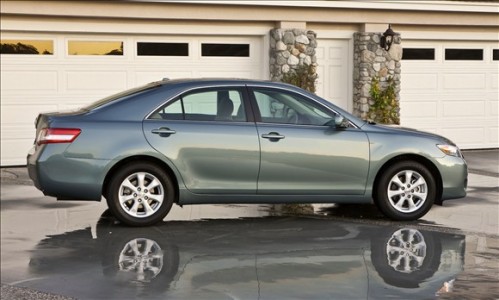 Only once in the past 11 years has the Camry failed to take top honors as the best-selling passenger car in the U.S. It is available in five trim levels with a choice of two engines. Toyota also offers a hybrid version.
1. Ford F-Series
Base price: $22,540
Fuel economy: 14/19 mpg
Sales (in thousands): 413.6


At least through the first two quarters it looks as though Ford's full-size pickup is on schedule to make 2009 its 28th consecutive year as the best-selling vehicle in the U.S. Sales numbers include the F-150, as well as Super Duty models F-250, F-350 and F-450.