The Armenian Company Grand Candy broke the Guinness World Record for the biggest chocolate bar by making a bar weighing 9,702-pound (4,410 kg). On September 11, on the occasion of its 10th anniversary, the company held a presentation ceremony. The bar, 224 inches (560 centimeters) long, 110 inches (275 centimeters) wide and 10 inches (25 centimeters) thick, was made in four days using cocoa beans imported from Africa, Grand Candy President Karen Vardanyan said at the ceremony.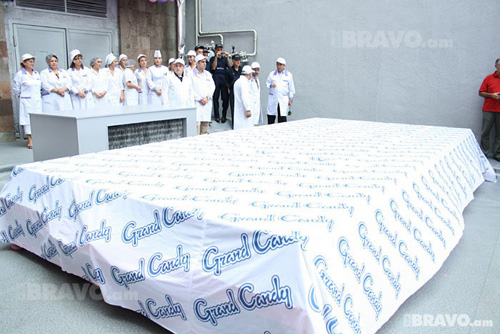 The legal representative of the Guinness Book of World Records Elizabeth Smith arrived in Armenia to issue a certificate to the company.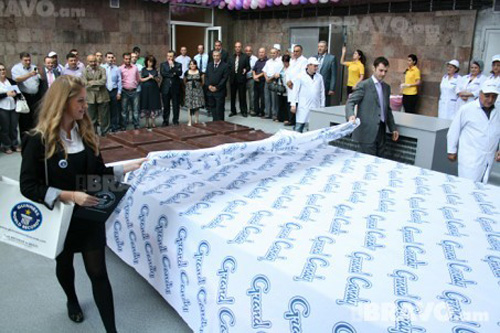 According to the Guinness terms, the bar is 70% made from natural primary products – 500kg of cocoa beans and 300kg of powdered sugar. The record-setter bar will be kept in special conditions.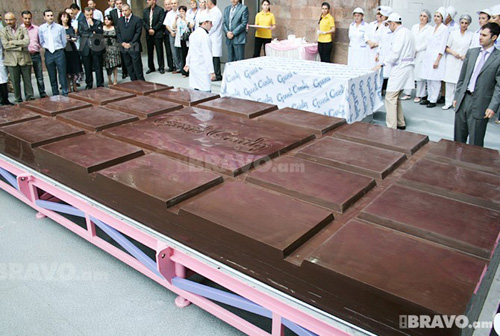 Karen Vardanyan invited everyone to participate in a chocolate tasting event in Republic Square on October 16. He said that an average consumer will take 450 years to eat such a bar.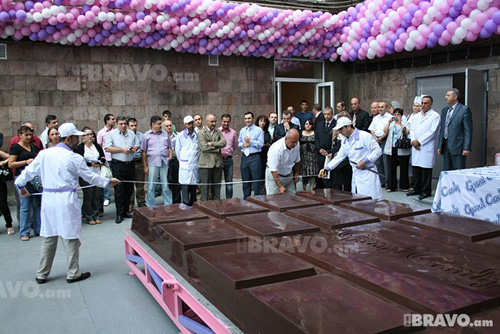 Elizabeth Smith, who attended the ceremony, said this is the most impressive record she has ever seen. She congratulated Armenia, as well as the Grand Candy Company, for this achievement.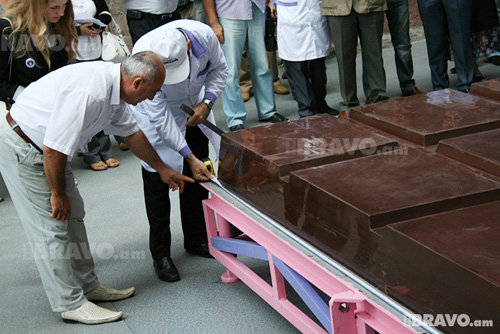 The record was previously held by a chocolate bar produced in Italy in October 2007 that weighed 7890 pounds (3580 kilograms) .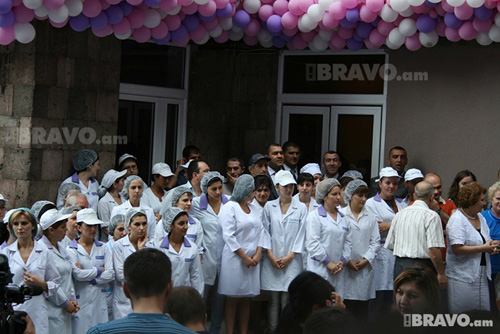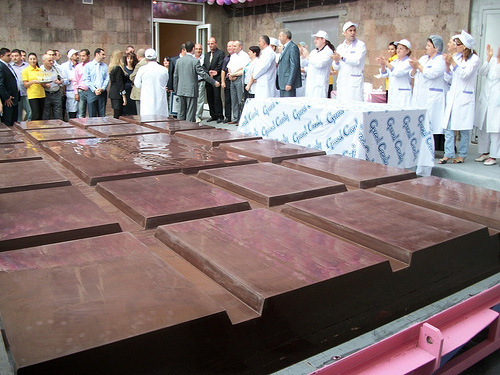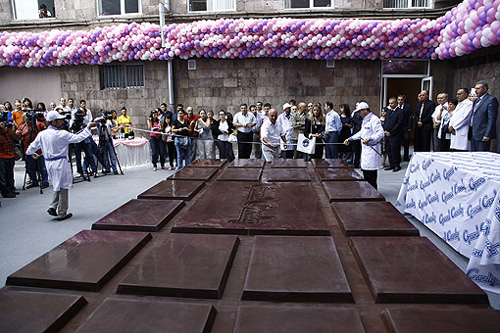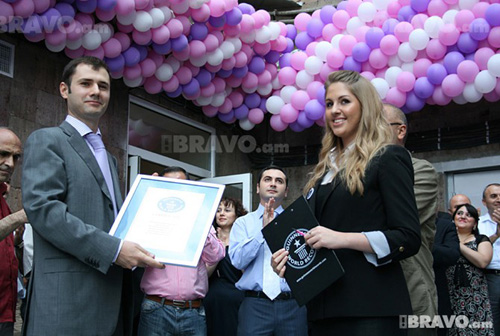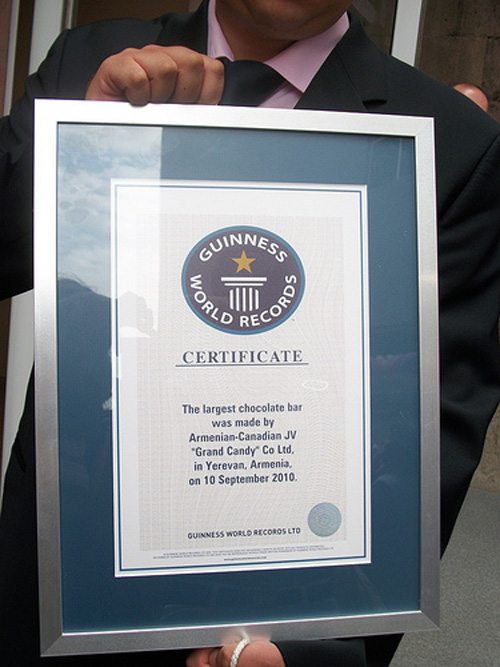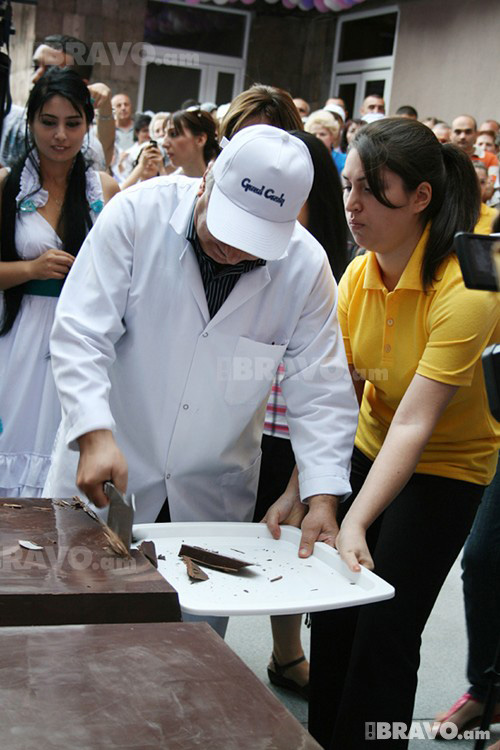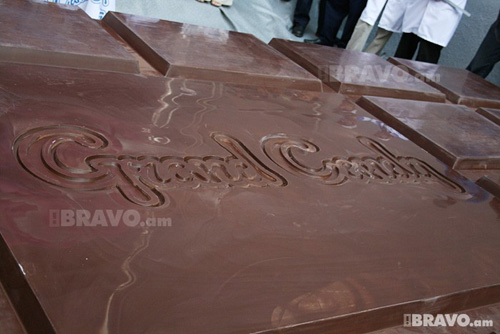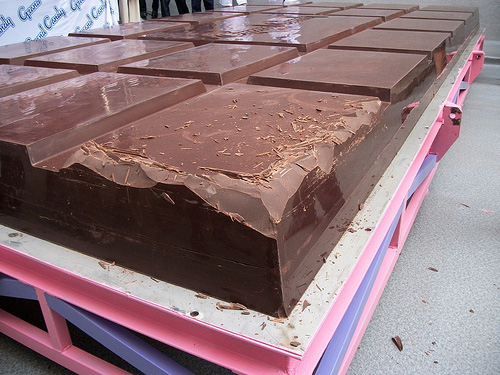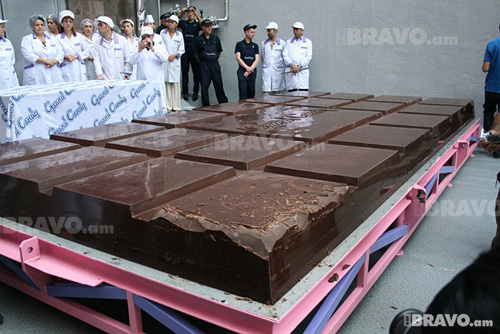 « Asian Art Week to be held at Christie's New York
It's a Colorful World »