Using a high-altitude weather balloon bought for less than $100, 26-year-old Mark Ireland and his girlfriend Cassie Phelps sent Santa up into the space. Project called Stratodean is an organisation based in the Forest of Dean in Gloucestershire in the UK which sends high altitude weather balloons to the edge of space (between 70,000 and 110,000 feet in the stratosphere). The balloon suspends a camera with a parachute and a GPS system attached so that when the balloon bursts it floats back to the ground and is able to be tracked. The amateur scientists couple said they launched the balloons in order to find out just how Santa makes it around the globe.

The video showing the toys rising up past the clouds and into the stratosphere: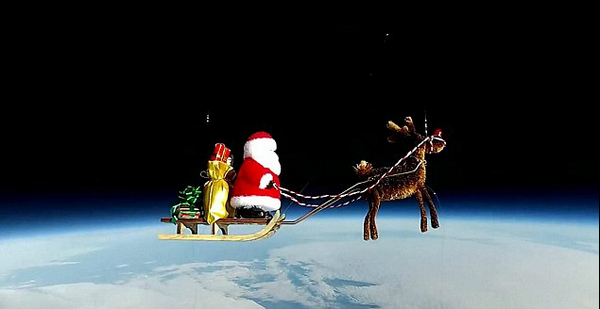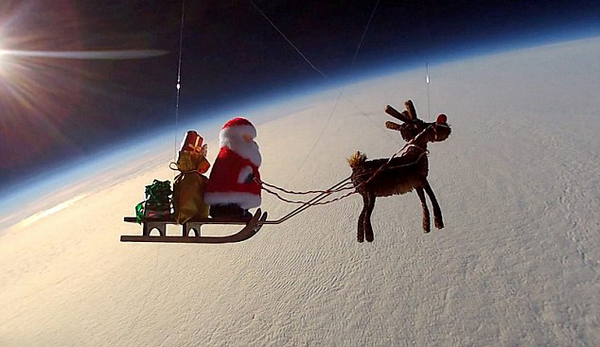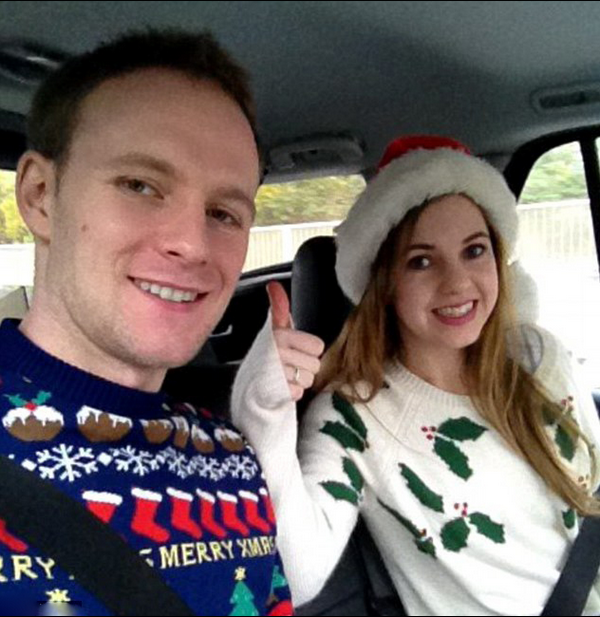 Check out and how Lego Astronaut go in Space!
« A 11 Ways To Pay For Home Healthcare [Infographic]
Amazing Pilot's View of Airbus A380 approach and landing at San Francisco »