Two taxis made almost entirely from bamboo by unemployed youth and that run completely on coco-biodiesel are serving Tabontabon in the Philippines, thanks to mayor Rustico Balderian, who wanted low-cost, fuel-efficient, safe, and environmentally-friendly transportation for the municipality's 10,000 residents.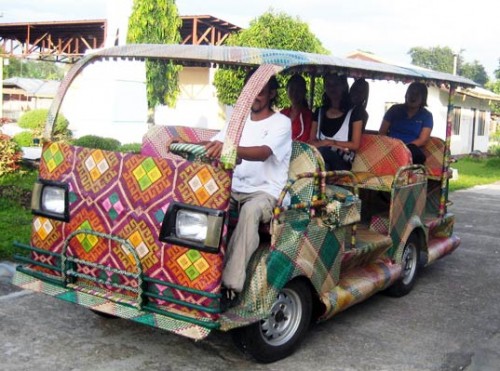 ECO1, which can seat 20 people including the driver, can run on one gallon of Biodiesel fuel for 8 hours. It can climb more than 20% grade. It is covered in banig the Filipino woven mat. ECO2, which is made of bamboo, seats 8 passengers, and has a stereo with sound system, also runs on one gallon of biodiesel fuel for 8 hours.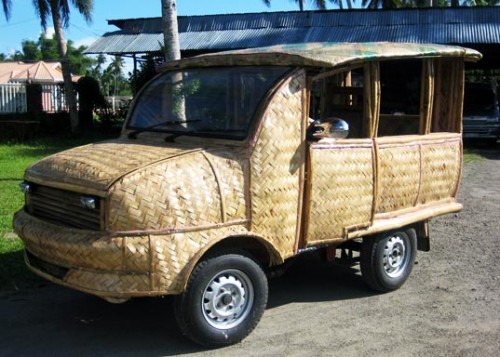 Bamboo, which is indigenous and renewable, is stronger in tensile strength than steel.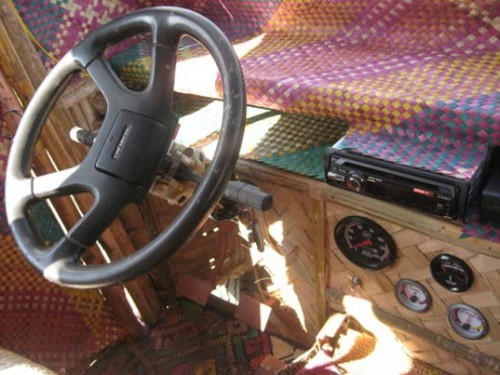 Tabontabon, located about 30 kilometers south of Tacloban City in the province of Leyte, Philippines, is home to 10,000 people with about 1,500 households, most of them rice farmers. The town is the center of six other municipalities: Dagami, Dulag, Tanauan, Tolosa, Julita, and Burauen.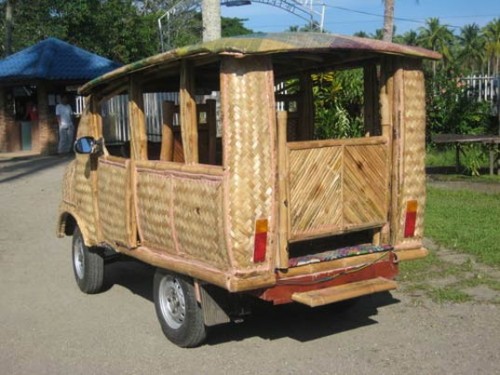 Motorcycles, locally referred to as habal-habal, are the main form of transportation. But while it is cheap, it is not necessarily safe. Dogs that unexpectedly run across the street can cause the motorcycle to brake suddenly and/or fall over. Passengers do not wear helmets, and sometimes, when five or six people are riding on one motorcycle and it is sunny or rainy, passengers are uncomfortable.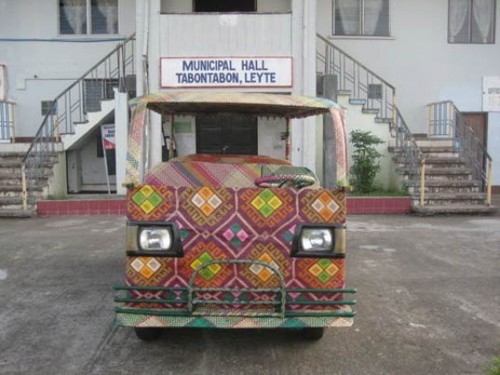 Jeepneys have been unsuccessful because drivers prefer to have a full load of passengers before they start. However, Tabontabon is a small town and does not always have 20 people who all want go to Tacloban at the same time.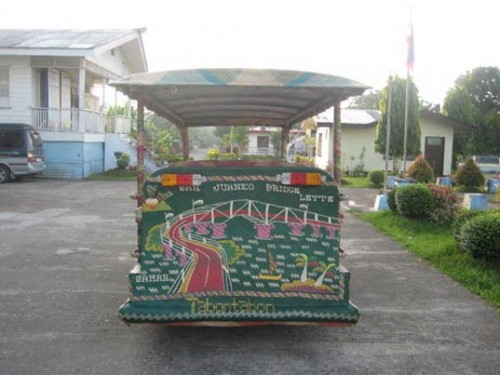 Prospective passengers become frustrated at having to wait, so they choose to ride the habal-habals instead. Taking all of these factors into account, Balderian decided to design and build a vehicle to become the main mode of transport.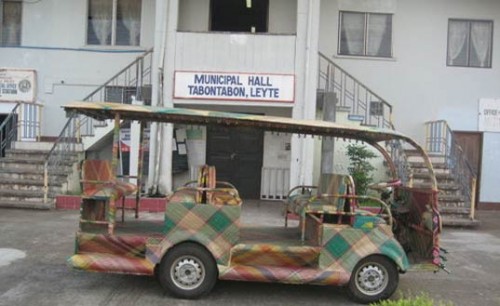 Other models in production as part of Tabontabon Organic Transport Industry [TOTI], or Toti-eco, include another vehicle made of bamboo- even the chassis is made up of bamboo.
Check out and Most unusual Taxis from around the World
« When Was the First Computer Created?
If you gotta go, you gotta go… – video »