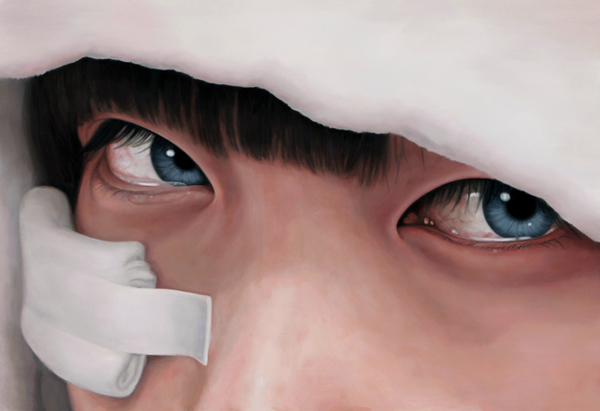 Impressively realistic Oil Paintings by Kwon Kyung Yup
Kwon Kyung Yup, a graduate of Sejong University in Korea, begins her process by taking photographs first; this captures all the details and expressions. She then makes a draft of the photo and paints in on canvas with oil. Kwon explores the realistic representation of portraits attaching a symbolic white bandage to the faces and exposed bodies of the young boys and girls. Her work speaks to us quietly, expressing the struggle and trauma the subjects are going through. The subject's skin tone looks weak, the expression of the eyes speak to their exhaustion and the white bandage shows the trauma, physical or emotional. Kwon Kyung Yup shows us the extension of death as well as the hope of recovery of every human being.
More amazing paintings by Kwon Kyung Yup you can find at her website.