The Philippine Institute of Volcanology and Seismology (Phivolcs) said the volcano emitted ash as high as two kilometres (1.2 miles) on Sunday and have recorded at least twenty-eight (28) volcanic earthquakes were recorded by Bulusan Volcano's (12°46.2'N, 124°03'E) seismic network since 6AM today. One of which was an explosion type earthquake that ejected a grayish volcanic ash, 2km high and drifted to southwest direction.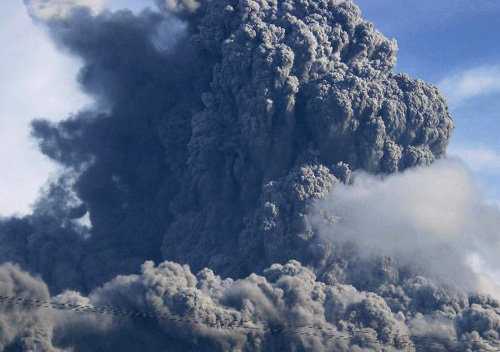 Ash affected areas are municipalities of Irosin (Cogon, Sangkayon, Monbon, Irosin proper, Onagon, Bolos and Gulanggulang with dusting to 3mm thick ash), Bulan (Aquino, Sumagunsong, Bulan proper, San Francisco, Quirino, Palale and Cadananan with traces of ash up to 2mm thick) and Magallanes (Tulatula, Busay and Siuton with traces of ash).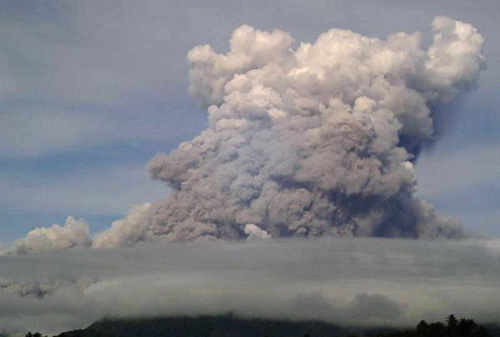 Alert Level 1 remains in effect over Bulusan Volcano. The public is reminded not to venture inside the 4-kilometer radius Permanent Danger Zone (PDZ) because the area is at risk to sudden steam and ash explosions. Due to the prevailing wind direction, residents located in the northwest and southwest sectors of the volcano are advised to take precautions against ashfalls.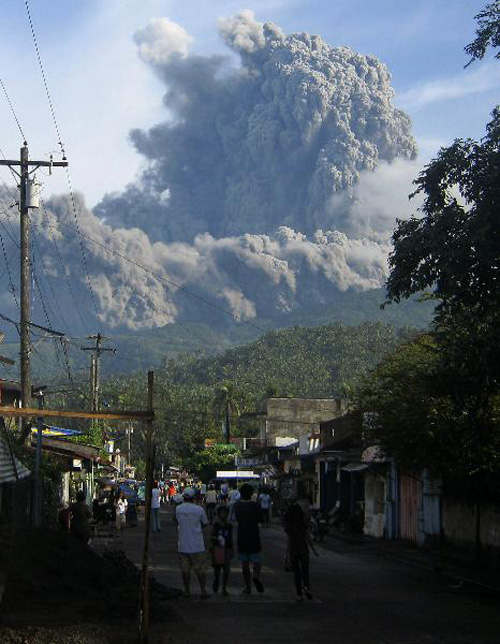 Civil aviation authorities must also warn pilots to avoid flying close to the volcano's summit as ejected ash and volcanic fragments from sudden explosions may pose hazards to aircrafts.
Furthermore, residents near valleys and river/stream channels should be watchful against sediment-laden stream flows and lahars because ash and other loose volcanic materials may be remobilized during heavy and prolonged rainfall.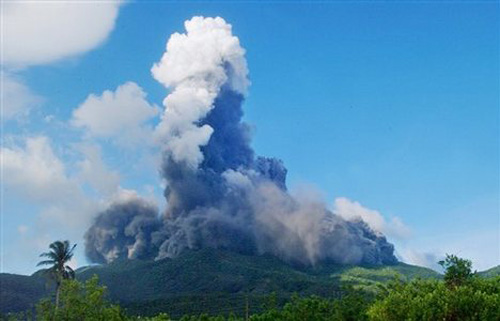 DOST-PHIVOLCS is closely monitoring Bulusan Volcano's activity and any new significant development will be immediately relayed to all concerned.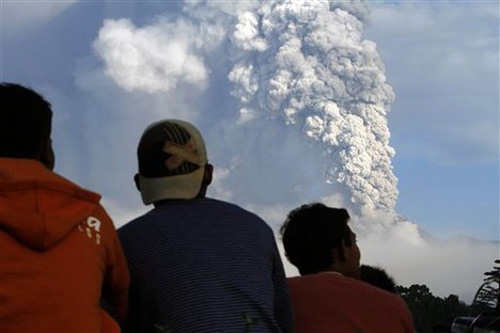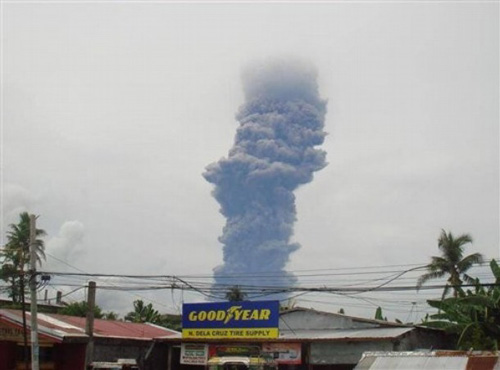 We all remember the volcano eruption in Iceland, which has landed the aircraft in Europe, and here you can find amazing photos of Guatemala's Pacaya volcano eruption.
« World's tallest LEGO tower was built in Chile
Old and Young – Amazing Photo Montages »