Children in the Chilean capital, Santiago, claimed a new world record on Saturday. With a little help from adults and a large crane, they spent three days building what's claimed to be the world's tallest LEGO tower using interlocking plastic LEGO bricks.
The organisers said the structure topped the previous record of 30.76 metres (101 feet), set last August in Duisberg, Germany, by about a fraction of a metre at 31 metres (101 feet, 8 inches).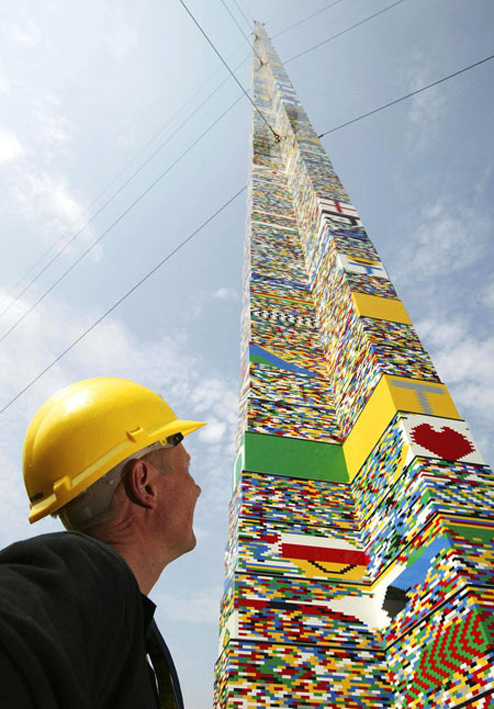 Former Chile football star Ivan Zamorano put the last pieces in place before topping out the tower with a flag showing the Lego logo.
Some 52 cities around the world have already participated in the tower-building contest, launched by the Danish manufacturers to promote recreation and sport among children. They shipped out 700 kilos (1,543 pounds) of Lego pieces for the record attempt in Santiago.
One estimate put the number of bricks used in the tower at 500-thousand.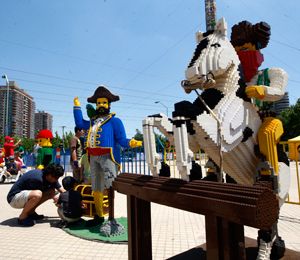 Someone out there had the patience to make a Starcraft fan film out of Lego!
« The Sexual Revolution (Infographic)
Mount Bulusan volcano spews ash in Sorsogon province, central Philippines »